As a writer, I draw a lot of parallels with beer and music. They're both man-made art, analog, and evocative. Just as I can remember songs I listened to with friends twenty years ago; their beats, lyrics, and bass lines…I can remember beers I've had on camping trips decades ago. Tying these two brain-banks together is Stereo Brewing in Placentia.
Opened by Rick Smets and Amanda Pearce, the couple met at a Dylan concert, freaked out over beers, now are knee deep in a Premier stainless steel jug band brewhouse that makes hop beats over malt basslines.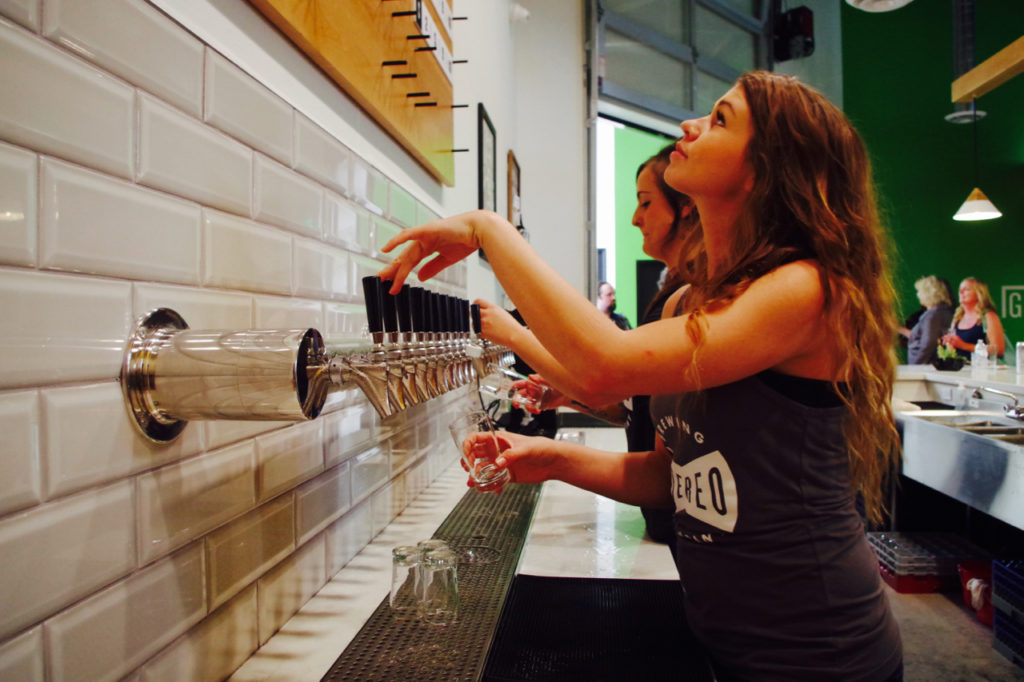 The tasting room is an aquarium of music with spinning vinyl and music posters throughout. The beer, on soft opening, was clean and full of personality. Coming from Firestone and Left Coast, Rick has his eye on quality first, opting to dump the first batch of IPA. Instead, hop heads will swoon over the Robot hoppy red. Dancing like a robot listening to Kraftwerk, I thought Stereo's Blonde on Blonde Kolsch was the best beer on the playlist. So much so, I took a crowler of it home, just to be sure.
Stereo Brewing opens Saturday 10/15/16, check them out! www.stereobrewing.com