Guest writer Robert French gives tips on beer travels and a review of a Chicago's 5 Rabbit Cerveceria. 
Beercations (I cringe a little at the title) don't need to be whole vacation. Adding a day to a trip is perfect.  While at a wedding in Chicago, what's one more day? With a rental car and an understanding wife, we had great food, met nice people, and managed to hit five breweries. Success! 
A key in my beer travels is having a partner, in my case my wife Julie.  She (who doesn't drink beer), not only helps, but inspires much of the planning. This is a wonderful thing. Whatever you do, make sure you get to and from your stops safely. Be nice to the driver.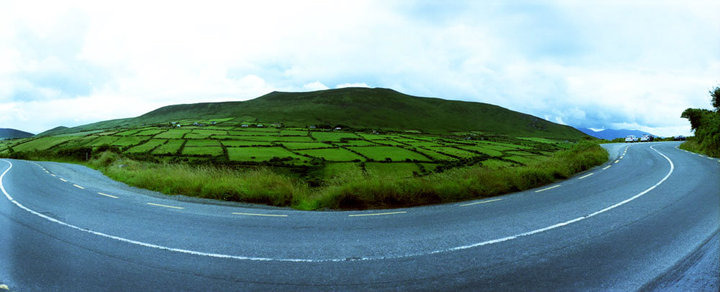 Where to go? Everywhere. Having one or two "must" stops is important. Checking when they are open is critical.  Once you hit the ground, start talking to locals. This is a perfect way to find one of those new spots that has yet to make it on your radar. Plus most locals are excited to share their city.
When you set out on your travels, your expectations can play a huge part in the experience. Knowing exactly what to expect vs. being 100% surprised…what is your preference? I've been disappointed by some of the breweries I love the most and fell in love with breweries I had never heard of.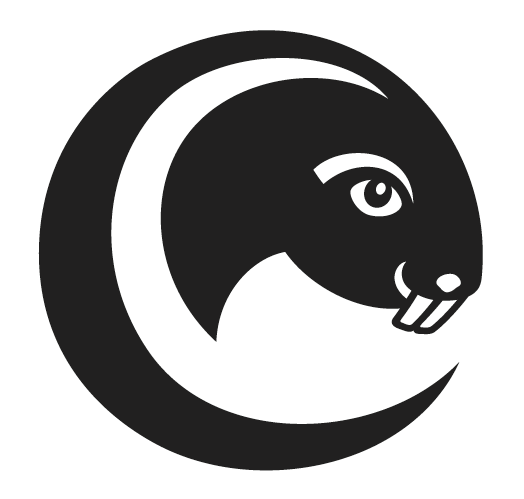 Here's what I knew about 5 Rabbit before my visit.
Latin inspired brewery: Not quite sure what this really means to me, but hey.

Not a hop forward lineup: As a fan of the hop, it will be interesting to see how this plays out.

Randy Mosher has a stake in the ownership: Cool-factor 100

Not a fan of Donald Trump: (

Read)
Their brewery is located in Bedford Park, Illinois in a grass lined commercial business park. Their building is nondescript. When you walk in, you're greeted by a large warehouse brewery with ample room to grow. High ceilings and wide open.  You are also greeted by an extremely friendly tasting room staff. The tasting "room" area is in the warehouse and is delineated with wood barriers and decorations that let you know you're in a right spot. I was taken aback by the size of their space, knowing that they were still on the smaller side, but i think they will be growing into it just fine.
The beer line-up of that day:
5 Vulture Oaxacan

5 Rabbit Golden Ale

Gringolandia Super Pils

5 Grass Hoppy Ale

Yodo Con Leche

Lulo Galactico Telefantastico DIPA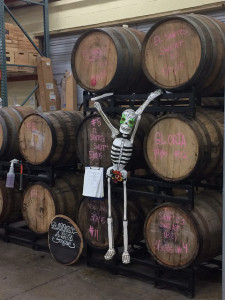 Great names and solid beers to back them up. A beer that really impressed me was Yodo Con Leche, a coffee infused double porter. These guys actually went to Costa Rica looking for the perfect bean to blend with this beer. Yodo has great coffee flavors without beating you over the head with the roast. Drinks very smooth and creamy, almost like a dessert coffee. So good, I had to bring a bottle home.
The Lulo Galactico Telefantastico juicy double IPA has great hop flavors without an over the top bitterness. This Galaxy hopped beer also incorporates Lulo, a fruit which I had no idea what is was. Lulo translates to "little orange". in doing some research, people say the flavors can have elements of lime, lemon, pineapple and rhubarb. Not sure what flavors I got in the beer, but it was one of the most unique flavors I have ever had in a DIPA. I can totally see a hophead not thinking it was hoppy enough, but it crushes on overall flavor. I failed to bring on of these home. I must go back.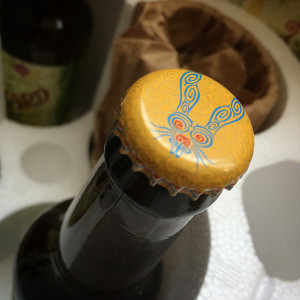 I went on the $10 dollar tour (literally).  A pint of beer, a cool logo glass and a non-scripted tour with one of their brewers.  Well worth the time and money.   After the the tour I got a chance to speak to the Founder/CEO Andrés Araya for a few minutes. A quiet and unassuming guy that was very appreciative that I made the effort to visit his brewery.  If you want hear more from Andrés, he was on Good Beer Hunting podcast. Totally worth a listen.
I think you can figure out this brewery is one of my new favorites. With so many new breweries popping up, you need to ask, "what is this brewery bringing to show?" I'm very happy to say 5 Rabbit Cerveceria a unique and refreshing brewery that is not afraid to bring interesting and fascinating flavors to beer, while still not forgetting you're drinking a beer.  Check this place out. 
Any tips for beercationing? Like 5 Rabbit Cerveceria? Any other must-try Chicaco breweries to check out? Leave a comment on facebook!