This holiday season, instead of hitting the local caffeine dispensary for a frustrating day of speed-shopping, take it easy. Relax, enjoy the day. Sing to the annoying music. People watch. While you're out at the local shopping mall, take a break in your day and grab a beer and bite at some of these great spots.
1) Main Place Mall – Santa Ana. Chances are you're here because either A) You like the Abercrombie & Crotch smell or B) a you enjoy a crooked owner that (allegedly) undervalues malls to pay less taxes (I personally think he's dead on with Main Place). When you're rumbly in the tumbly, head up Main street a block or so for a DIPA and appetizer that can cut through the festive mall stench and provide a bit of your own.
2) South Coast Plaza Oh you fancy huh? As this mall brings in more money than the state of Maine, don't be surprised if you see kids in strollers talking to other kids in strollers via Bluetooth headsets. With no proper food court and the removal of Del Taco, I'd recommend crossing the bridge for necessary food and drink. Although this destination does have beer, this is one place where the brewed and bubbly takes a back seat. After mixologist James Wood won a Golden Foodie award, he immediately took over the bar master duties at Scotts.
3) The Lab Anti Mall/The Camp When people watching makes you wonder why a certain breed of men like to dress like lesbian lumberjacks, it may be a time for a beverage and a bite. I recommend two here based on what side of the Bristol street you're on:
4) Fascist Island – With outdoor temps in the mild 70's near the beach, outdoor malls are a nice way to spend the day with oddly dressed rich people walking ugly dogs. Fortunately, Whole Paycheck opened with an actual pub with good food and craft beer taps. If that's not enough, you're welcome to bring anything in the store into the pub and consume it on premise!
5) Irvine Spectrum – You're probably thinking "Yard House" right? Sadly, that's where you're wrong. With all the holiday debauchery, I like to treat my temple to a vegetable or two for some nice fiber and bonus vitamins.
6) The Block (or whatever it's called now) – After Alcatraz went belly up after a much improved year, this might surprise you. Step one, get a Krispy Kreme sample. Step two, shop.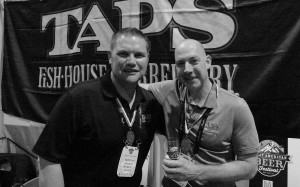 7) Brea Mall – The only reason you shop here is because you hate Main Place or live in the area. Regardless, Brea has a couple of great choices nearby.
I honestly haven't shopped anywhere else in the last ten years! What are your recommendations?