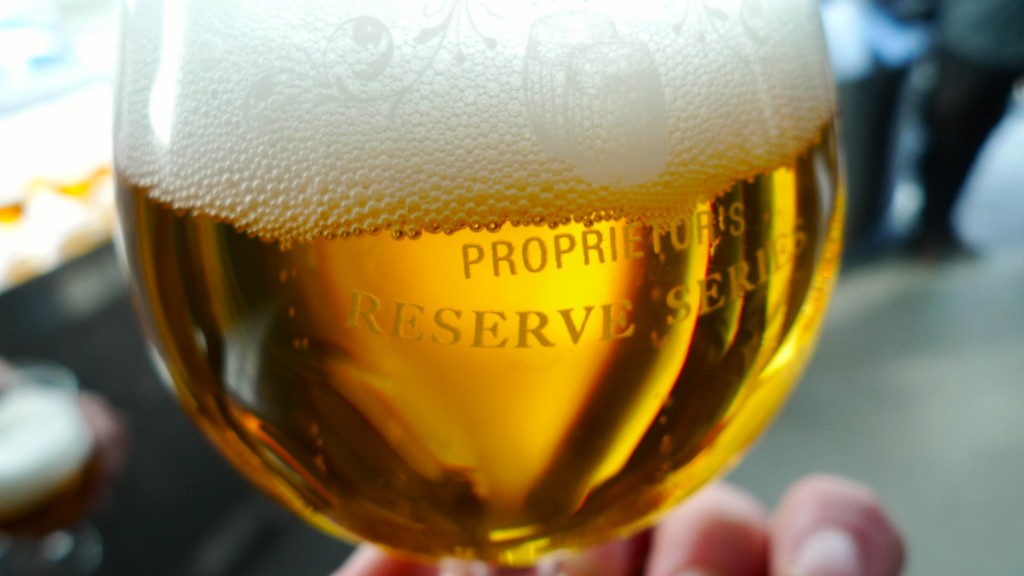 3pm on a Saturday: Paso Robles :
Drinking deeper and deeper into my
Firestone Walker
beer junket, I'm handed a beautiful sparkling golden beer upstairs in the center of the brewhouse. "This is our newest beer, Pivo Pils" says Matt Brynildson, Firestone Walkers Brewmaster. "I was dreaming about this beer for years after visiting an Italian brewery – 
Birrifico Italiano
". My brain wanders trying to figure out Matt's accent. Michigan? The way he pronounced 'hops' is truly 
Michigander
("haps").
Pivo
, in Czech, translates to
beer. Pils, 
(or Pilsner) was born in Pilsen, Bohemia in the Czech Republic. This fine bohemian style beer is sunshine in a glass with huge rays of floral lemongrass notes. And yes, I'd like another.
I'm a sucker for a good brewery tour and Firestone Walker is unique in its use of old world brewing tradition. Nobody uses oak barrel unions in the America to ferment beer, right? Double Barrel Ale is a wildly popular beer that uses this beautiful old
British technique
. There's something relaxing about knowing your beer sat on wood for any amount of time. Perhaps I was a cooper in a previous life, or really good at Donkey Kong!
On the tour, we sample 100% barrel fermented Double Barrel Ale (DBA); compared to the production 20% blend you get in stores, has a fruitier nose and firm bite. If this beer were served on cask, or even on nitro, I'd probably drop to the floor and have kittens! Both 100% and 20% DBA are outstanding and screaming with character, and worthy of a trip up to Paso Robles alone. Beer history lesson in a glass!
Continuing the tour, fifty feet up on a grated catwalk makes my ass pucker. High as a kite, I duck through a portal to the outdoor silos. I believe I could fly. I believe I can touch the sky.  On the way back in, I pee in the brewers lounge, which may sound fancy, but it's pretty much just a regular toilet next to some lockers. I'd skip that portion of the tour next time.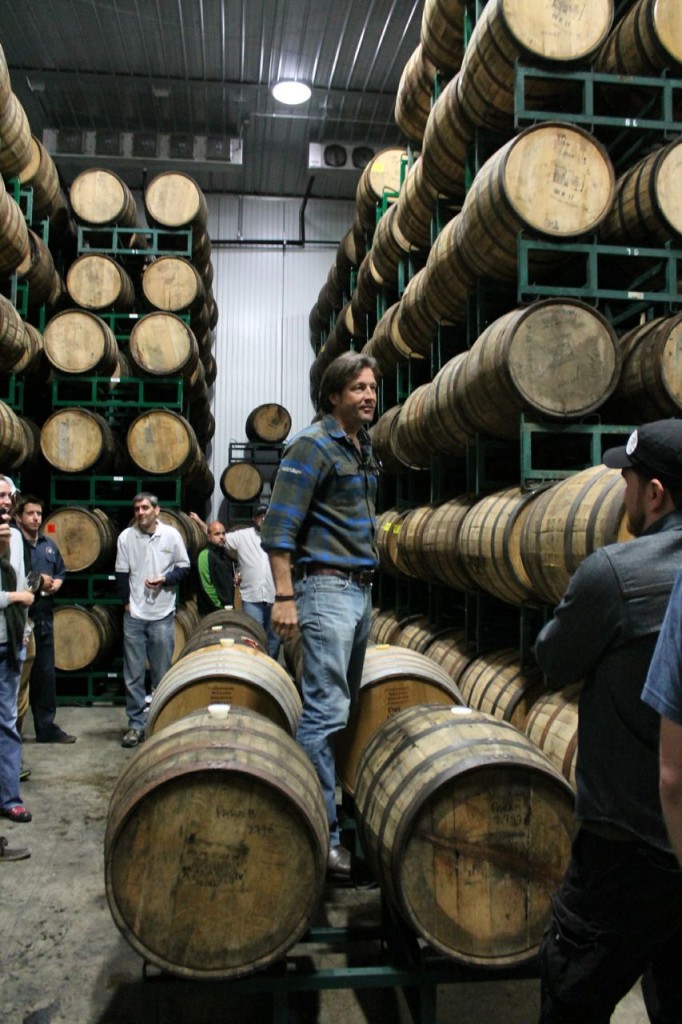 Onward, I skip into a private four barrel dip tasting where some serious wood is laid out. Raw American oak, bourbon, rum and tequila barrels sit like a nest of giant beer eggs. The room is cellar temp (mid 40's) and smells like a team of drunken lumberjacks. Off to the side, I close my eyes…breath deeply through my nose and nearly faint at how unbelievably pleasant this is.
Head brewer Dustin Kral snaps on the latex gloves, sanitizes the bung cheeks and thiefs a squirt in my glass. Of the four barrels, raw American oak is my favorite with subtle notes of char, vanilla and toffee. I was excited to try the tequila barrel, but the flavors separate quite a bit; sort of like drinking a beer with a tequila chaser!
As the day winds down, I slide like a snail into Firestone Walker's Taproom for meal, and you guessed it, more beer. The Taproom serves bistro style food, appetizers, small plates, big plates and desserts, all paired with beer suggestions. Paso Robles has tons of character, but lacks a true craft beer bar aside from the Taproom. It's the type of place that's diverse enough for night out with your homies, or to celebrate a birthday. I devoured a panko crusted seared ahi over farm fresh snow peas from
Windrose Farm
. It's hard to believe I ate there for lunch!
(read all about it here.)
 The Taproom sources all of its veggies from that remarkable organic, local and biodynamic farm! This place is definitely worth checking out.
Firestone Walker makes brewing magic. Whether it be award-winning base beers, barrel aging them, blending them, then winning more awards is remarkable, deserved, and a treat. Lets face it, Firestone Walker beers are accessible and classy, just like me!
Preview for next time: Barrelworks!
Some photos sourced from Firestone Walker on my tour. Above photo credit 'Overcarbed'. Other photos are copyright 2013 OCBeerBlog.com. Special thanks to the
LA Beer Bloggers
for arranging this!