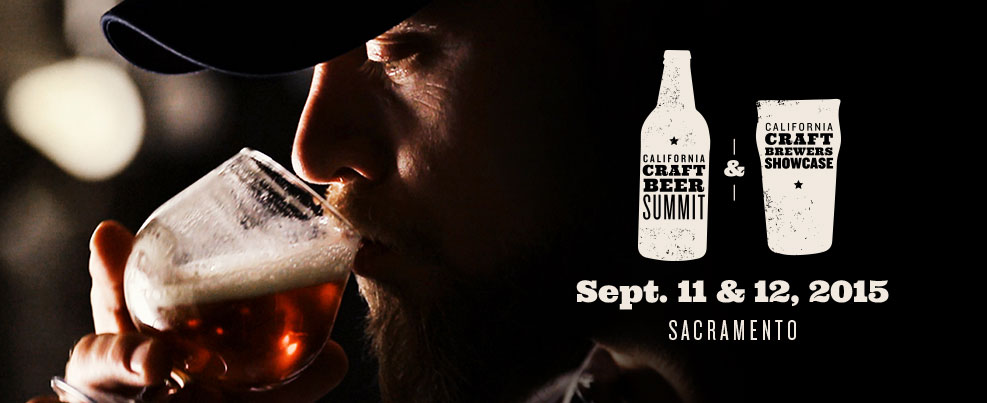 The state of craft beer is something to behold. So is the state of California. When I heard 150 California craft breweries will be pouring at the California Craft Beer Summit, my personal state went from a foggy daze to "how can this be real?"
Not only is the festival a huge draw, the two-day event includes a CBC-type expo and educational sessions, put together by the California Craft Brewers Association.
Tap Talks: Featuring industry industry legends like Ken Grossman, David Walker, Natalie and Vinnie Cilurzo, Steve Wagner and a bunch more.
Masters Demos:

Interactive demonstrations featuring California's top 
brewers and chefs pairing California's finest beers and fresh ingredients in new and innovative styles.

Experience the Craft Sessions:

Craft beer professionals will provide phenomenal opportunities to learn more about craft beer and the business of brewing it.

Beer Releases:

Tasting stations will feature an array of beers in a variety of styles to experience the difference and enjoy new taste sensations.

Job and Education Center:

Have you ever dreamed of working at a brewery? Meet our experts in industry education and talk to the hiring professionals that make those dreams come true. Learn what it will take to meet your goals.

Hoppy Hour:

IPA's and Appetizers make for a great networking hour to discuss new and hilarious hop puns!
My personal itinerary on Friday:
9: Food & Beer Pairings with Dr. Bill (simply to heckle).
10:30: Draft systems technical workshop.
1pm: Fritz Maytag speaks about 50 years of Anchor Brewing(!)
2:30-3: Vinnie Cilurzo moderates a talk with Ken Grossman.
5:30: Brewers reception.
Saturday: Getting my learn on from Gary Glass, Mitch Steele, The Pope of Foam, Tony Magee, Chris Cramer, Patrick Rue, Vinnie, Matt Brynildson and Greg Koch. Then…
Saturday night on the capitol lawn: 150 breweries will stretch as far as the eye can see. Orange County will be represented by The Bruery, Beach City, Beachwood BBQ, and Bottle Logic. The best part of the fest will be sampling beer from all over the state from breweries that only support their local areas.
Tickets available via http://www.californiacraftbeer.com/2015-craft-beer-summit/tickets/purchase-tickets/
fact: California produced over 3.5 million barrels of beer in 2014, more than any other state.

fact: Craft Beer is a 6.5 Billion dollar industry in the state of California, 18% more in 2014 than the previous year.

fact: California has 554 breweries, more than any other state.

Fact: the discount code is CAcraftbeer10